Touching History: Stonewall 50


Palm Springs Art Museum
October 12, 2019 – March 17, 2020


On June 28, 1969, police raided the Stonewall Inn, a gay bar in New York City's Greenwich Village. While harassment of the LGBTQ community was at the time routine, on this evening the patrons fought back. Their anger and frustration erupted into the streets, sparking days of protest that ignited the gay liberation movement and the modern struggle for LGBTQ civil rights. Bringing together an intergenerational group of eight contemporary artists,

Touching History

commemorates Stonewall's 50th anniversary by exploring queer kinship, care, and community through the immediacy and intimacy of touch.

Touch is powerful, affirming, and unruly. It lays bare desire and unmakes the boundaries between us. The ease and freedom with which many queer people today show care and affection is one of many social transformations provoked by LGBTQ activists of the 1970s.

Across drawing, collage, and photography, the artists in

Touching History

take up touch as a strategy and a metaphor to visualize queer kinship and community. Some of these artists activate archival materials in order to reimagine historical legacies or hold space for those who are no longer here. Others work with collaborators to nurture unanticipated intimacy, reciprocity, and trust. Together, these artists honor the struggles and tenacity of the queer community.

This exhibition includes works by Marcela Pardo Ariza, Stephen Barker, Robert Andy Coombs, Jess T. Dugan and Vanessa Fabbre, Jonathan Molina-Garcia, Kang Seung Lee, and Joey Terrill.

Find more information about this exhibition

here

.

Special thanks to scholar Matias Danbolt whose PhD dissertation

Touching History: Art, Performance, and Politics in Queer Times

(University of Bergen, Norway, 2013) inspired this exhibition and, of course, provided the show's title.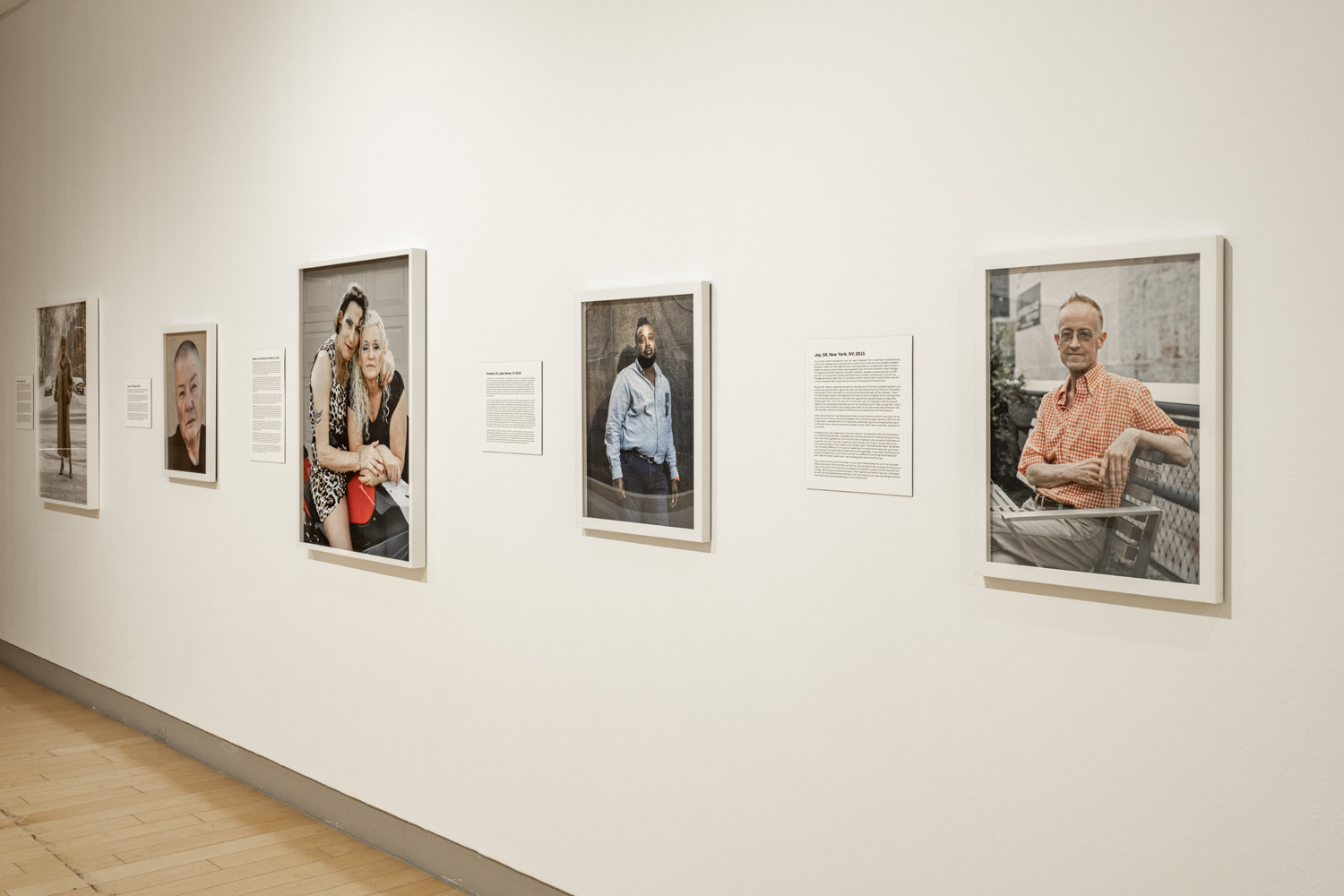 Installation views of Touching History: Stonewall 50. Photos by Lance Gerber. Courtesy of Palm Springs Art Museum