Lost & Found: Safer Sex Activism


ONE Gallery, West Hollywood
March 17 – July 1, 2018
Co-curated with Hannah Grossman


Lost & Found: Safer Sex Activism

examines thirty years of inspiring and defiant safer sex and harm reduction activism. The exhibition presents safer sex posters, comics, brochures, videos, PSAs, and safer sex and clean needle kits, among other archival items, all from the collections at ONE National Gay & Lesbian Archives at the USC Libraries.

While at the height of the AIDS crisis in the 1980s and 1990s widespread public perception linked AIDS to gay men and intravenous drug users,

Lost & Found

reveals how activists sought to educate and empower varying publics about the pervasive epidemic. Utilizing novel and accessible forms, safer sex activists disseminated information across cultural, economic, linguistic, and class divisions. Rather than stigmatize sexuality, these educational projects often went hand-in-hand with sex positive practices. While the majority of materials were produced in the 1980s and 1990s, the exhibition connects these histories to the ongoing AIDS crisis through contemporary artists and activist projects.

Find more information about this exhibition

here

.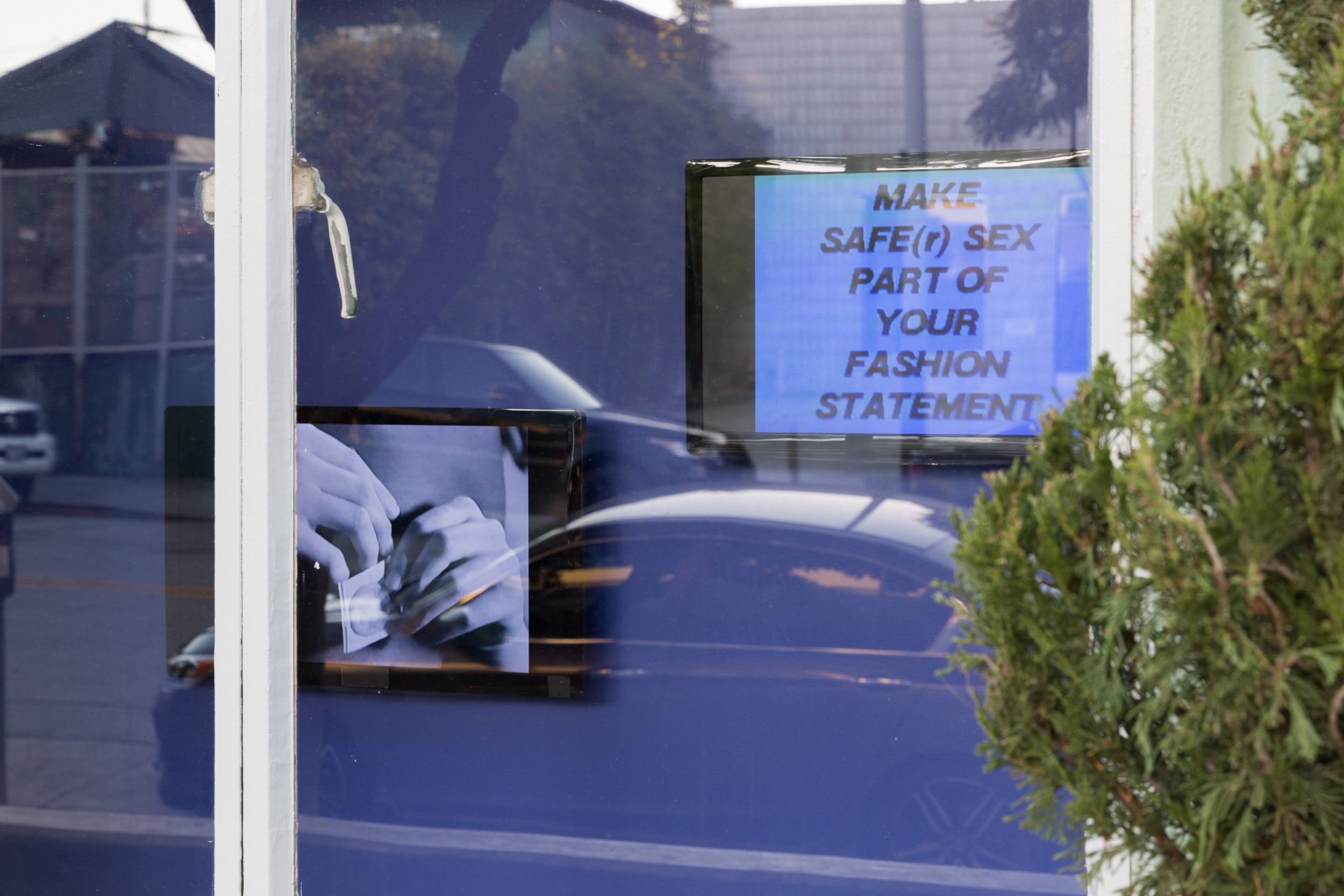 Installation views of Lost & Found: Safer Sex Activism. Photos by Ian Byers-Gamber. Courtesy of the ONE Archives Foundation

Kim Abeles, HIV/AIDS TAROT, 1992. Republished and updated for Lost & Found, 2018. Offset printing. Photos by Ian Byers-Gamber. Courtesy of the artist