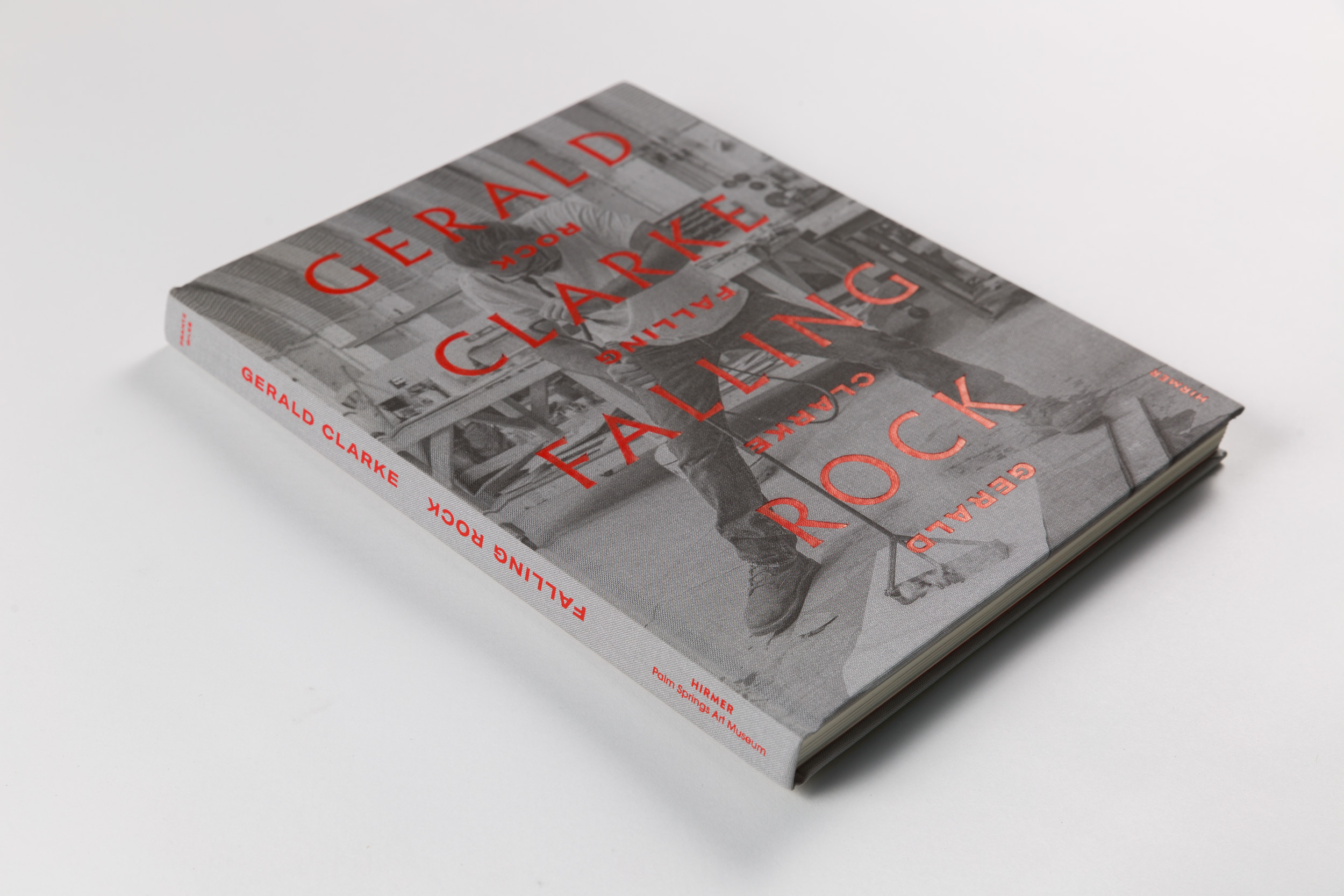 Gerald Clarke: Falling Rock
David Evans Frantz and Christine Giles
With contributions by Heather Casseday, Gerald Clarke, Ashley Holland, Gordon Johnson, and Andrea Romero-Macias
Photographs of Clarke in his studio, including the image on the book's cover, by Ian Byers-Gamber
Designed by
Content Object, Kimberly Varella
Casebound Hardcover: 136 pages
Publisher: Palm Springs Art Museum and Hirmer Verlag, 2020
ISBN: 978-3-7774-3449-0
Dimensions: 7.75 x 10.25 in.
Printing: Kösel GmbH & Co. KG, Altusried-Krugzell, Germany
This survey brings together three decades of work by contemporary Native American artist Gerald Clarke (Cahuilla). Utilising wit and humor to expose historical and present-day injustice, Clarke brings a decolonial perspective to urgent cultural and political issues facing our world. Combining various media in his sculptures, paintings, works on paper, videos, performances, and installations, Clarke derives artistic inspiration from his cultural heritage, expressing traditional ideas in contemporary forms that are both poetic and politically urgent. Clarke's artistic output resonates with histories of assemblage, pop, and conceptual art produced by both Native and non-Native artists. This amply illustrated catalogue introduces Clarke's work at a moment when it is profoundly necessary.
Photos by Ian Byers-Gamber. Courtesy of Content Object