Axis Mundo: Queer Networks in Chicano L.A.


MOCA Pacific Design Center and the ONE Gallery, West Hollywood
September 9 – December 31, 2017
Co-curated with C. Ondine Chavoya


Axis Mundo: Queer Networks in Chicano L.A.

maps the intersections and collaborations among a network of queer Chicano artists and their artistic collaborators from the late 1960s to the early 1990s. This period was bookended by the Chicano Moratorium, gay liberation, and feminist movements on one end, and the AIDS crisis on the other. For many artists in the exhibition,

Axis Mundo

marks the first historical examination of their work to date. Over two decades of artwork encompassing painting, performance ephemera, print material, video, fashion, and photography will be presented. The exhibition broadly considers the work of the artists in the context of significant artistic and cultural movements: mail art and artist correspondences; the rise of Chicano, gay, and feminist print media; the formation of alternative spaces; fashion culture; punk music and performance; and artist responses to the AIDS crisis.

Axis Mundo: Queer Networks in Chicano L.A.

is curated by David Evans Frantz, Curator at ONE Archives at the USC Libraries, and C. Ondine Chavoya, Professor of Art and Latino/a Studies at Williams College. The exhibition is organized by ONE National Gay & Lesbian Archives at the USC Libraries in collaboration with The Museum of Contemporary Art, Los Angeles.

Artists in

Axis Mundo

include: Laura Aguilar, Jerri Allyn, Carlos Almaraz, Skot Armstrong, David Arnoff, Steven Arnold, Asco, Judith F. Baca, Alice Bag, Tosh Carrillo, Monte Cazazza, Edward Colver, Vaginal Davis, DIVA TV, Jerry Dreva, Simon Doonan, Tomata du Plenty, Elsa Flores, Anthony Friedkin, Harry Gamboa Jr., Roberto Gil de Montes, Gronk, Jef Huereque, Michael Intriere, Louis Jacinto, Ray Johnson, Alison Knowles, Robert Lambert, Robert Legorreta (Cyclona), Zoe Leonard, Les Petites Bonbons, Scott Lindgren, Mundo Meza, Judy Miranda, Ray Navarro, Nervous Gender, Richard Nieblas, Pauline Oliveros, Genesis Breyer P-Orridge, Clemente Padín, Phranc, Ruby Ray, Albert Sanchez, Teddy Sandoval, Joey Terrill, Cosey Fanni Tutti, Patssi Valdez, Ricardo Valverde, Jack Vargas, Gerardo Velázquez, Johanna Went, and Faith Wilding.
Axis Mundo: Queer Networks in Chicano L.A.
is a part of Pacific Standard Time: LA/LA, a farreaching and ambitious exploration of Latin American and Latino art in dialogue with Los Angeles. Supported by grants from the Getty Foundation, Pacific Standard Time: LA/LA takes place from September 2017 through January 2018 at more than 70 cultural institutions across Southern California, from Los Angeles to Palm Springs, and from San Diego to Santa Barbara. Pacific Standard Time is an initiative of the Getty.
Find information about the
Axis Mundo
catalogue
here
.
Find information about the
Axis Mundo
exhibition tour organized by Independent Curators International (ICI)
here
.
Find additional information on the presentation of
Axis Mundo
in Los Angeles
here
.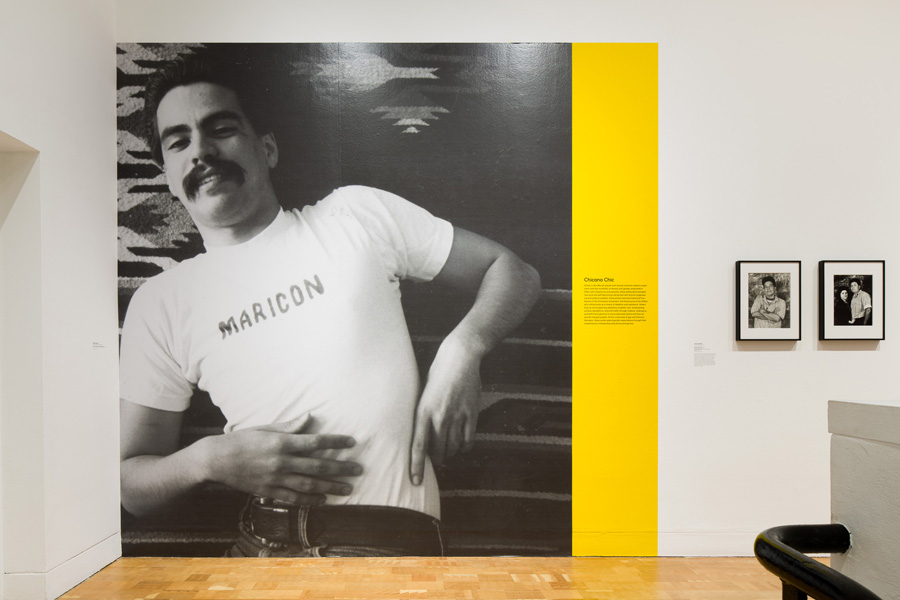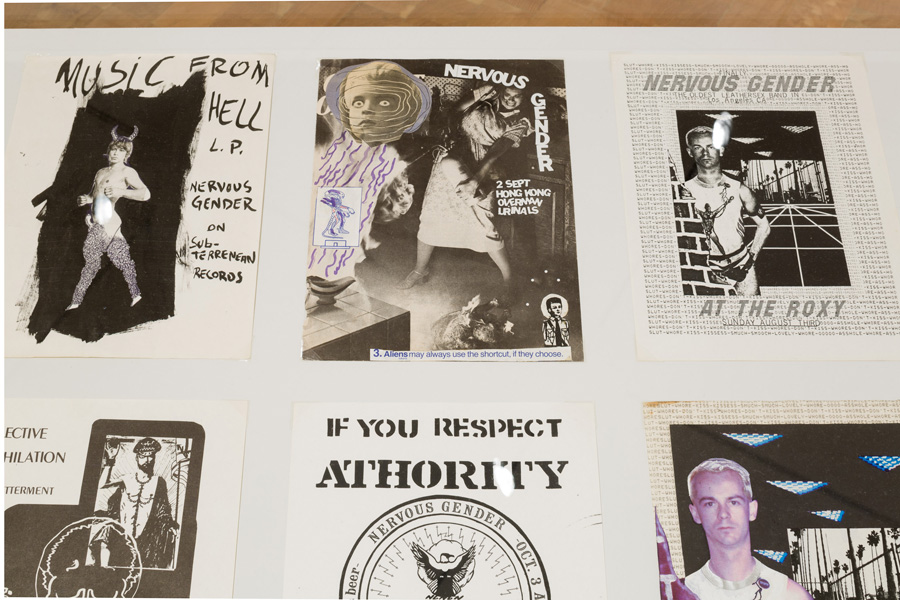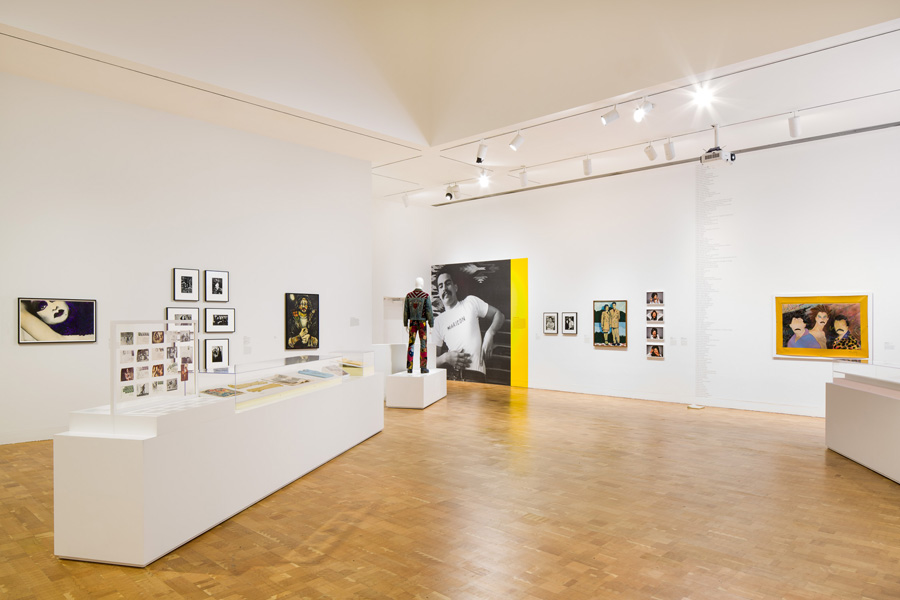 Installation views of Axis Mundo: Queer Networks in Chicano L.A. at MOCA Pacific Design Center and the ONE Gallery, West Hollywood. Photos by Zak Kelley. Courtesy of The Museum of Contemporary Art, Los Angeles, and ONE National Gay & Lesbian Archives at the USC Libraries